The financing world is full of jargon and many terms that can be confusing for first-time buyers or those who haven't purchased a home in years. Modularhomes.com is here to help educate and better prepare buyers for the choices they'll have to make concerning their new home purchase. Buyers in the factory built housing market who have served in the armed forces may qualify for additional financing options, such as VA loans for modular homes.
The United States Department of Veterans Affairs guarantees mortgage loans for active duty, veteran, and reservist members of the military, not to mention certain qualified surviving spouses and family members. The loans secured through the VA's requirements by approved, certified lenders can be used to purchase multi-unit properties, manufactured homes, and new modular home construction. The VA does not originate loans but sets the rules for who may qualify, issues minimum guidelines under which mortgages may be offered, and financially guarantees loans that qualify under the program.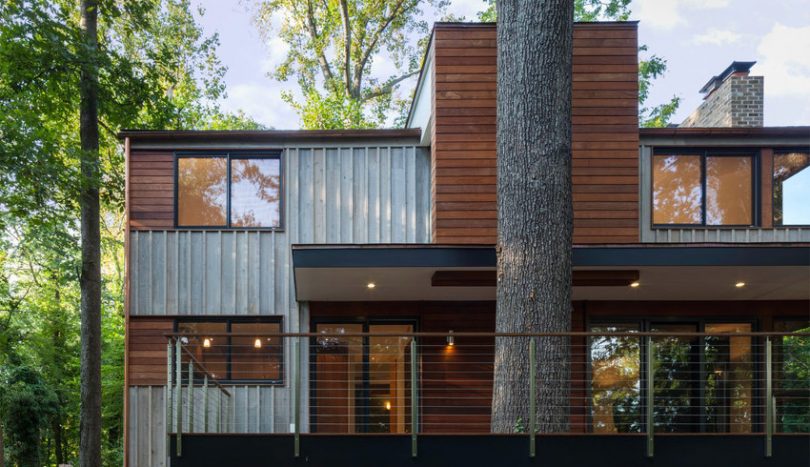 What the Program Does:
This program has helped many veterans and currently serving members of the military to find, build, and/or purchase quality homes that they can live in with the utmost surety that their loan is manageable and backed by the federal government. Once a loan is executed, borrowers are not expected to cover mortgage insurance, as the VA itself covers the loan. A great help with the costs of closing deals on a home and getting hard working service people into the home they really want.
With this comes many helping hands, moving parts, and things to remember when applying for this kind of loan. Sometimes there are so many that keeping track of all the nuances gets to be too much. Here follows a list of some of the more important things to keep in mind when considering VA loans for manufactured homes as your primary home financing option:
Three Benefits of VA Financing
–No PMI: Private Mortgage Insurance is typically an added fee on top of the amount your normal loan payment is every month. That fee acts as an insurance plan in case you ever default on the loan you're currently paying. VA loans do not require the borrower to make these payments, and as a result, more of the money being paid every month actually gets put towards the loan. This lets lenders safely lend more money, while the borrower can make the same amount in payments.
–Higher Amounts than Standard Loans: VA loans allow veterans to qualify for loan amounts larger than traditional Fannie Mae conforming loans. Standard VA guidelines state that the VA will insure a mortgage where the monthly payment of the loan is up to 41% of the gross monthly income. This advantage of a VA is something that can be used to ensure that your ideal loan is within reach, no matter the circumstance surrounding the home being purchased.
–Funding Fees can be waived: If a service member is put onto disability and receives payments from the VA for said disability, then funding fees for starting the loan can be waived completely. Even if the loan was already started, funds can be reimbursed if a member begins disability after the fact. Yet another benefit that can help ensure that a Veteran's dream home is secured.
If you are in the market for a new modular home and have served in the US military, then VA loans for modular homes might be the correct choice for navigating the home financing maze in your search. Talking to an expert is an excellent way to help, but learning the important terms beforehand will make the conversation you have with a licensed lending officer and the different lending offices more fluid and useful in the long run. Keep researching and clicking through modularhomes.com to help learn all you need to make the right choice for your family's housing needs! One resource at a time, the path to a new factory built, quality home becomes clearer and clearer!