The housing crunch is especially potent in urban centers and populous areas. Perhaps it is most troubling and effective in California, specifically in its major cities. The Bay Area itself has been reported as just about the most expensive place to live in the US. Many in the city, particularly its officials, have decided that the only real solution may be to lower construction costs and expedite building time-frames. Enter Modular housing as the simplest and best answer. San Francisco Chronicle correspondent, Dominic Fracassa, wrote about the push for modular home building's potential savings, reporting, "As San Francisco officials continue to scout locations for a factory that can churn out modular housing units, Mayor London Breed is lining up the city to be the first customer. Breed is expected to announce Monday that the city is prepared to spend $100 million on hundreds of modular apartments that would grow the city's stock of affordable housing…Breed and other officials hope the early — and sizable — promise to buy will entice interested operators to set up shop in San Francisco." All of this goes to show how this new building technique can save money and be the perfect solution for many, including those considering modular homes for their personal property. Modular homes save money and time, point blank and simple.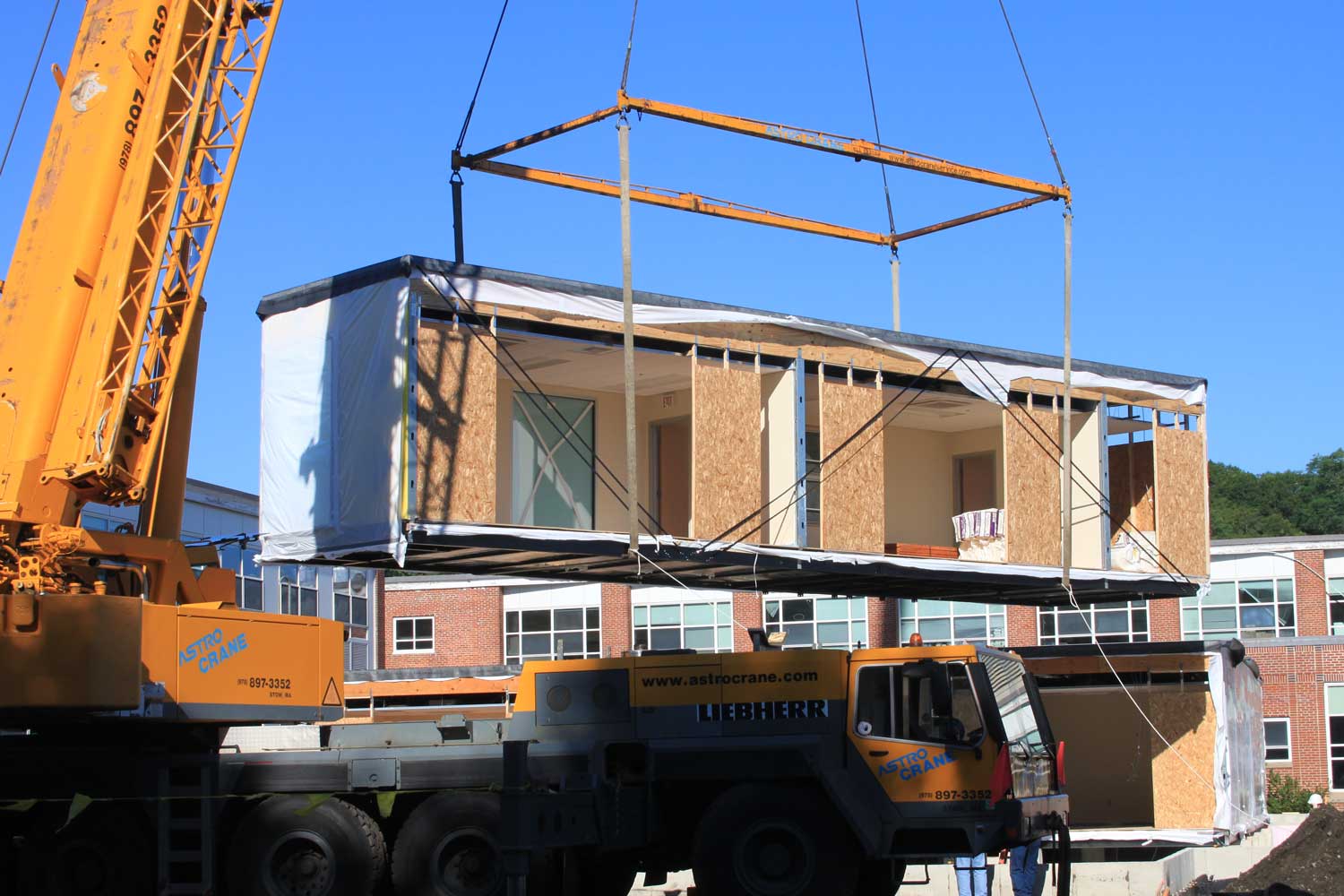 The Bay area is dealing with skyrocketing prices for homes and a shortage of residents that can afford to fill them as a result. Fracassa quotes, "We are in a crisis. We need more housing in San Francisco, so we have to be open to exploring every opportunity to produce more, and produce faster," Breed said. This is the needed attitude to get the housing crunch under control. Once people consider all their options, it is plain to see the benefits and great advantages that modular home construction provides for a community. The speed and accuracy with which a structure can be built, whether that structure be a single-family home or a multi-family complex to house many of the San Franciscans that are currently demanding new housing, modular can solve that crisis and meet those demands with ease.
The traditional construction market has a hard time keeping up with that demand because of its impracticality in regards to cost and construction speeds. Not to mention that in an urban center like San Francisco, the process of getting to the job site, preparing it, and working in the fog and rain is very costly and easily halted multiple times. A modular housing factory would have its own parking lot, weather-controlled structure, and outside interference would be nearly impossible because of its factory nature. Then a house needs to be delivered to the site only once and never worried about again.
"Right now (modular construction) for sure delivers speed. It's very efficient in terms of getting materials in place with design certainty," said Kate Hartley, director of the Mayor's Office of Housing and Community Development, the agency expected to put up the money for the modular units.
And so, the Bay Area might just have a solution on their hands in the form of modular housing. The method will certainly save them plenty of money and get the buildings up in a quick and effective way. Truth be told, seeing all this new savings that the area will save on might make them reconsider all their building methods for city structures. The adaptability of modular housing makes it perfect for city spaces and working around existing buildings as necessary, especially those with historical value like the area is full of.
Check out what savings could be passed onto you in your search for a new modular home today! These modular retailers and modular lenders can help you decide what course of action is best for your housing and financial needs.